About Step2Step Therapy
Step2step offers different therapy elements that suit your requirements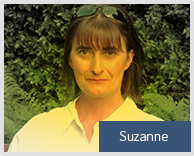 Situated in the attractive valley of Wharfedale - under half an hour from Harrogate and Leeds, under an hour from York - the rooms I use are quiet, calm, with long reaching views, plenty of parking and a feeling of privacy. I sometimes travel to see clients as well.
Step2step offers different therapy elements that suit your requirements, giving you time out to address your needs. Hypnotherapy, relaxation, counselling – solution focused cognitive approach or just time to talk stept2step offers options that combine to work for you
Sometimes I may feel that you or your child would benefit from seeing someone else and I am happy to assess / refer on to an appropriate service or therapist. I work closely with Camhs in my work as a nurse and I am always mindful that multi professional approach maybe the best option for some young people.
I offer support sessions if you are on a waiting list to see other professionals and will offer support to parents' as well as their children.
Our Services
I offer focused hypnotherapy and counselling for issues specific to young people. Bereavement counselling and / or CBT for any age group. Adult therapy is individualized and I have also specialized in 'gut directed protocol' for IBS and with 12 years experience of running antenatal classes I now specialize in Hypnobirthing.